Current Developments

View All
Portfolio

View All
News & Press

View All
The Surf Club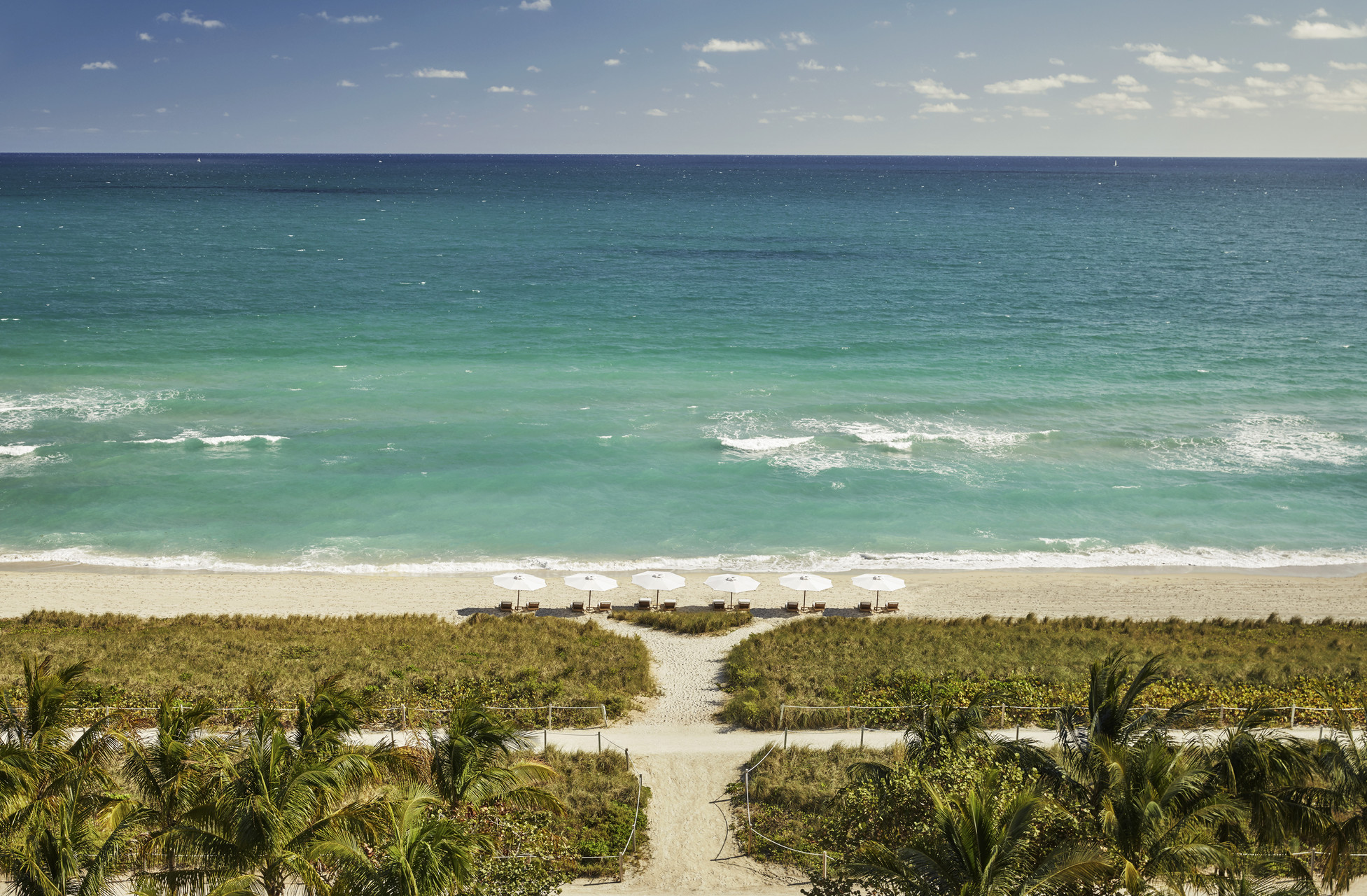 View Gallery
Location
9111 Collins Avenue
Surfside, FL 33154
Floors and Residences
12 Floors
150 Residences
Amenities
Signature Restaurant with Interior and Terrace Seating

Designated Four Seasons Concierge

Private Residential Lobbies with Four Seasons Arrival Experience

Four Seasons Pool and Beach Service

Four Seasons Spa and Fitness Center

Four Seasons À-La-Carte Services Available for Residents


Design Team
Richard Meier & Partners Architects LLP, Architect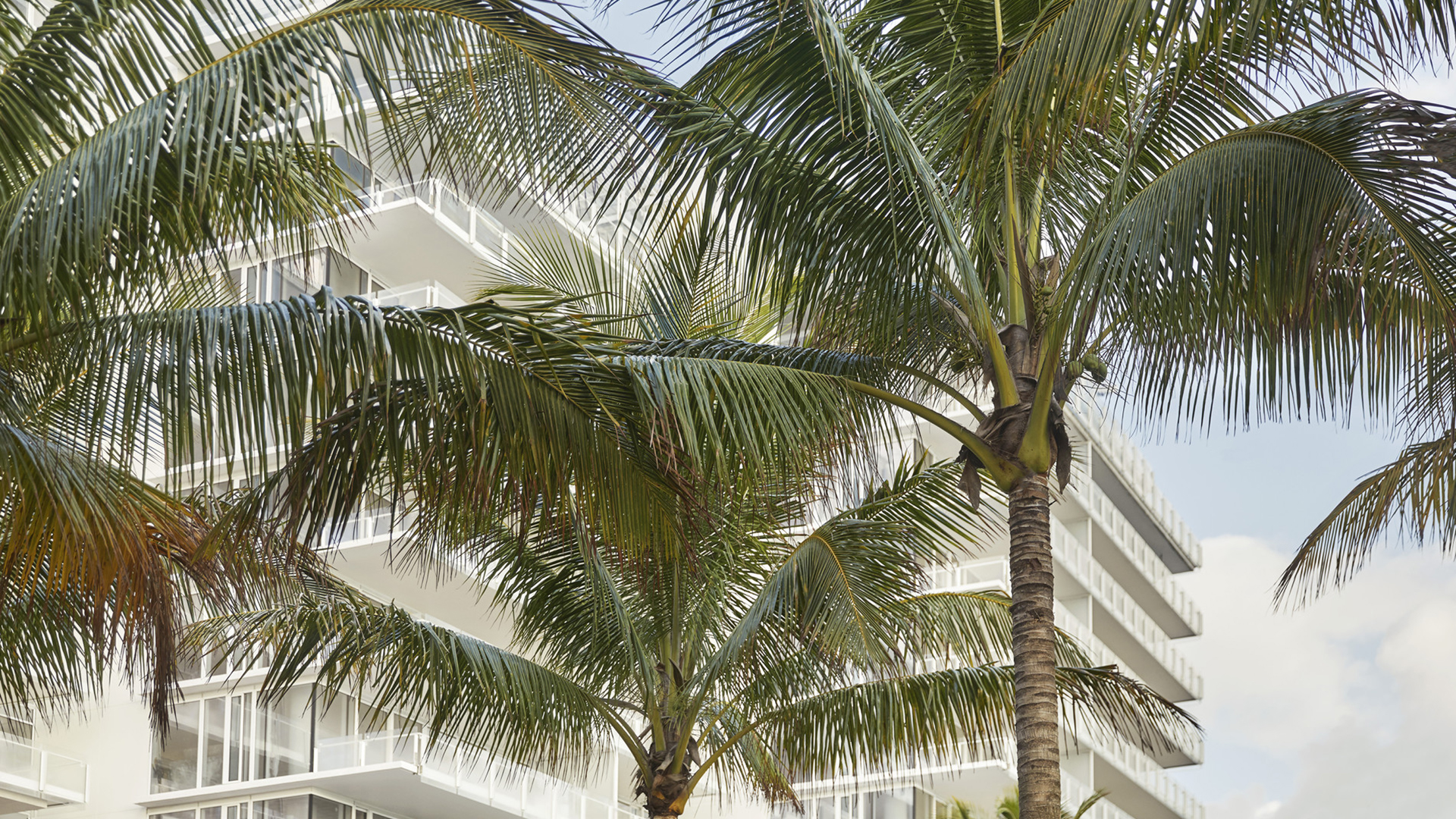 View Gallery
Four Seasons Private Residences at The Surf Club offers an opulent beachside living experience
Four Seasons Private Residences at The Surf Club, once a famous hot spot for Hollywood elite and international political giants, has been reimagined for twenty-first-century beachfront living. With 150 residences and an additional 77 boutique hotel rooms, the luxury and service that defines the Four Seasons lifestyle is alive on eight oceanfront acres in the town of Surfside. Offering simplex and duplex residences ranging in size from 1,800 to 7,800 square feet, including The Limited Edition Richard Meier Signature Penthouses, the Surf Club offers an opulent beachside living experience.

Interiors designed by Pritzker Prize winner Richard Meier feature floor-to-ceiling windows showcasing Atlantic Ocean views and private terraces open to ocean breezes. Residents enjoy access to Four Seasons Hotel amenities, from its world-class fitness center, legendary ballroom, and lounge, to a park and play area for children, dog-walking services, and dedicated pools and fitness centers. Surfside is a tranquil family community and destination, close to Miami and South Beach as well as South Florida's family attractions.

Oral representations cannot be relied upon as correctly stating the representations of the developer. For correct representations, make reference to the documents required by section 718.503, Florida Statutes, to be furnished by a developer to a buyer or lessee. We are pledged to the letter and spirit of the U.S. Policy for achievement of equal housing opportunity throughout the nation. We encourage and support an affirmative advertising and marketing program in which there are no barriers to obtaining housing because of race, color, religion, sex, handicap, familial status or national origin. This site is designed as a service to our customers and may be used for information purposes only. This site is meant to be used as an overview Surf Club Inc. and its projects and in no way whatsoever should the information contained in this website be relied on for financial, tax, accounting, investment, business or legal advice. All items are subject to modification, change and/or being withdrawn at any time in the sole discretion of Surf Club Inc. This is not intended to be an offer to sell, or solicitation to buy, condominium units to residents of any jurisdiction where prohibited by law, and your eligibility to purchase will depend upon your state of residency. FOR NEW YORK RESIDENTS: THE COMPLETE OFFERING TERMS ARE IN A CPS-12 APPLICATION AVAILABLE FROM THE OFFEROR. FILE NO. CP 16-0141. This offering is made only by the prospectus for the condominium and no statement should be relied upon if not made in the prospectus. Surf Club Inc., its subsidiaries, affiliates, contractors, agents, employees, licensees, and/or assigns are in no way responsible or liable for any damages whether they be direct, indirect, punitive, special, consequential, contribution or indemnity of any kind whatsoever, however caused, arising out of the use or non-availability of this Website. Additionally, access to other internet sites linked to this Website are at the user's own risk and Surf Club Inc. is not responsible for the accuracy or reliability of any information, opinion, advise or statements made on these sites. The sketches, renderings, graphic materials, plans, specifications, terms, conditions and statements contained in this website are proposed only, and the Developer reserves the right to modify, revise or withdraw any or all of same in its sole discretion and without prior notice. All improvements, designs and construction are subject to first obtaining the appropriate federal, state and local permits and approvals for same. Any drawings and depictions in this website are conceptual only and are for the convenience of reference. They should not be relied upon as representations, express or implied, of the final detail of the residences. The developer expressly reserves the right to make modifications, revisions, and changes it deems desirable in its sole and absolute discretion. All depictions of appliances, counters, soffits, floor coverings and other matters of detail, including, without limitation, items of finish and decoration, are conceptual only and are not necessarily included in each Unit. The photographs contained in this website may be stock photography or have been taken off-site and are used to depict the spirit of the lifestyles to be achieved rather than any that may exist or that may be proposed, and are merely intended as illustrations of the activities and concepts depicted therein. Consult you Agreement and the Prospectus for the items included with the Unit. Dimensions and square footage are approximate and may vary with actual construction. Fort Partners is not the project developer. This Condominium is being developed by SC Trust LLC, which has a limited right to use the trademarked names and logos of Fort Capital Management pursuant to a license and marketing agreement with Fort Partners. Any and all statements, disclosures and/or representations shall be deemed made by Developer and not by Fort Partners and you agree to look solely to Developer (and not to Fort Partners and/or any of its affiliates) with respect to any and all matters relating to the marketing and/or development of the Condominium and with respect to the sales of units in the Condominium. The project graphics, renderings and text provided herein are copyrighted works owned by the developer. © 2013, SC Trust, LLC. All rights reserved. Unauthorized reproduction, display or other dissemination of such materials is strictly prohibited and constitutes copyright infringement. No real estate broker is authorized to make any representations or other statements regarding the project, and no agreements with, deposits paid to or other arrangements made with any real estate broker are or shall be binding on the developer. Please refer to the developer's official project brochures, website and materials and the documents furnished by the developer pursuant to state law for information regarding the projects. All communication or material transmitted by you through this Website shall be treated as non-confidential and non-proprietary. Any information posted on this Website is the property Surf Club, Inc. and may be used for purposes, including, without limitation, of reproduction, disclosure, transmission, broadcast and posting. All prices are subject to change at any time and without notice, and do not include optional features and premiums for upgraded units. From time to time, price changes may have occurs that are not yet reflected on this website. Please check with the sales center for the most current pricing. This website may contain or reference trademarks, copyrighted materials, trade secrets, technologies, products, processes or other proprietary rights of the Developer and/or other parties. No license to or right in any such trademarks, copyrighted materials, trade secrets, technologies, products, processes and other proprietary rights of Developer and/or other parties is granted to or conferred upon you. The Surf Club Four Seasons Private Residences are not owned, developed or sold by Four Seasons Hotels Limited or its affiliates (Four Seasons). The developer, SC Trust LLC, used the Four Seasons trademarks and tradenames under a license from Four Seasons Hotels Limited. The marks "FOUR SEASONS," "FOUR SEASONS HOTELS AND RESORTS," any combination thereof and the Tree Design are registered trademarks of Four Seasons Hotels Limited in Canada and U.S.A. and of Four Seasons Hotels (Barbados) Ltd. elsewhere. Surf Club Realty, LLC and Corcoran Sunshine Marketing Group are co-exclusive sales agents for The Surf Club Four Seasons Private Residences.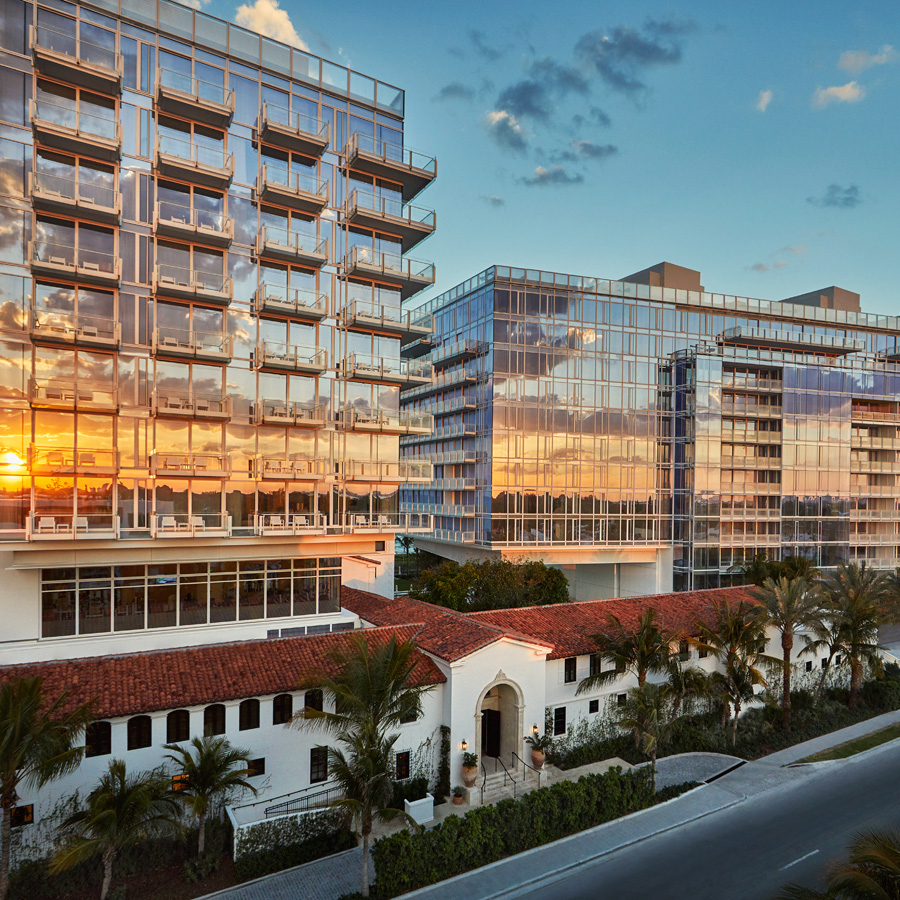 View Gallery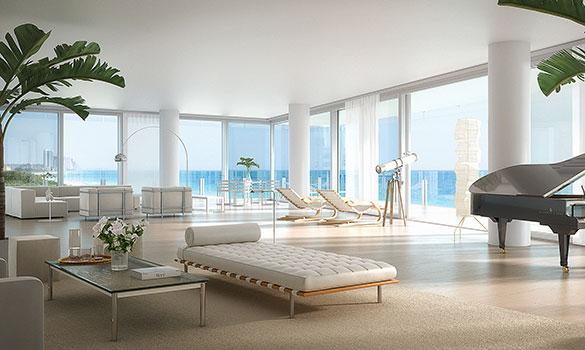 View Gallery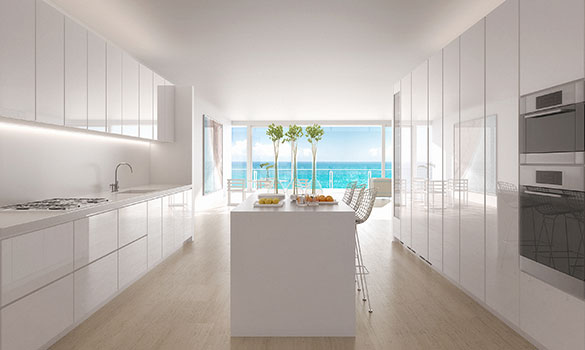 View Gallery