Current Developments

View All
Portfolio

View All
News & Press

View All
450 Washington Street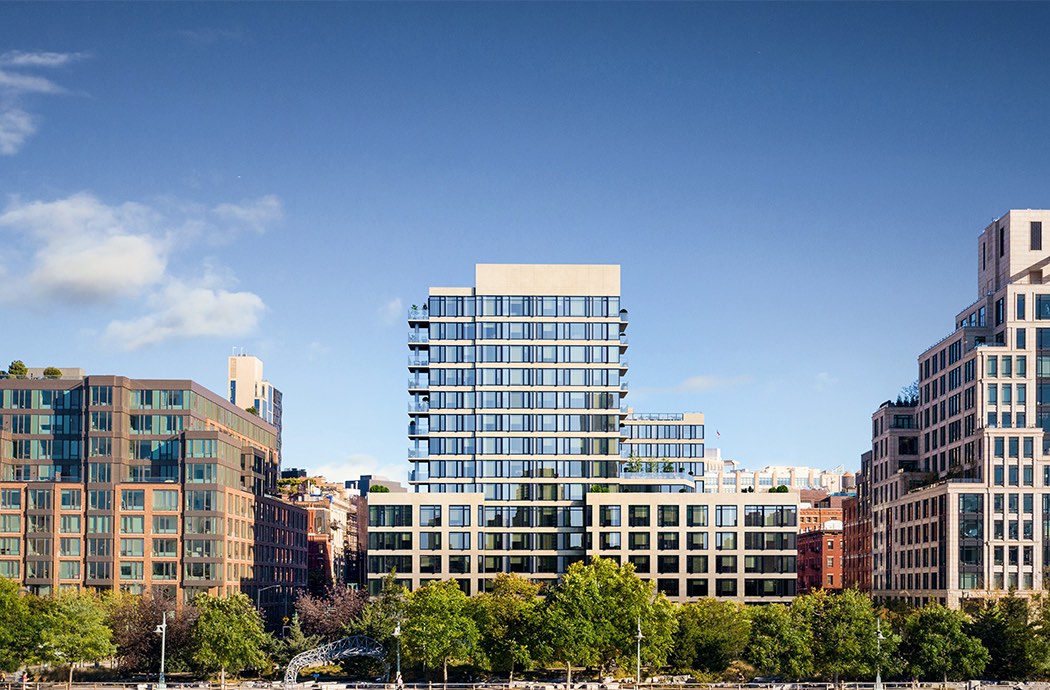 View Gallery
Location
450 Washington Street
New York, NY 10013
Floors and Residences
16 Floors
176 Residences
Amenities
Concierge
Doorman
Elevator
Laundry in Building
Live-In Super
Package Room
Storage Available
Valet
Pets Allowed
Garage Parking
Parking Available
Valet Parking
Children's Playroom
Community Recreation Facilities
Gym
Media Room
Roof Deck
Residents' lounge
Private dining
Business center

Design Team
Roger Ferris + Partners, Architect



View Gallery

View Gallery

Located along Tribeca's historic waterfront and the spectacular Hudson River Park, RELATED is developing a full city block into 450 Washington - a beautiful property with 176 perfectly-detailed residences.

Where sun, water and parks meet downtown, 450 Washington features a private landscaped courtyard and fine modern detailing conceived by Roger Ferris + Partners.

From Tribeca's historic cobblestone streets, residents arrive at 450 Washington through a gated entryway into an 8,000 square foot courtyard oasis of lush green space by world-renowned landscape architect Hollander Design.

Leveraging RELATED's expertise in pairing of lifestyle programming and best-in-class property management, this highly-serviced property will include a comprehensive amenity suite, including a 12th floor roof deck with magical Hudson River sunset views.

Residences range from Studios to Four-Bedrooms and feature sustainable, modern finishes offering a timeless palette in every home. Residents will enjoy the views of Tribeca's historic landmarks, tree-lined streets, and the Hudson River from the dramatic oversized windows.

Sales begin Fall 2022.


THIS ADVERTISEMENT IS NOT AN OFFERING. IT IS A SOLICITATION OF INTEREST IN THE ADVERTISED RESIDENTIAL RENTAL BUILDING. NO OFFERING OF THE ADVERTISED APARTMENTS CAN BE MADE AND NO DEPOSITS CAN BE ACCEPTED, BINDING OR NON-BINDING, UNTIL AN OFFERING PLAN IS FILED WITH THE NEW YORK STATE DEPARTMENT OF LAW, SUBJECT TO ALL THE RIGHTS OF THE EXISTING TENANTS OF THE BUILDING, INCLUDING THE EXCLUSIVE 90 DAY PURCHASE PERIOD FOR TENANTS AFTER THE OFFERING PLAN IS ACCEPTED FOR FILING. NO RENT REGULATED APARTMENTS ARE OFFERED FOR SALE. MARKET-RATE TENANTS MAY HAVE THE RIGHT TO ENTER INTO A RESERVATION AGREEMENT UPON SUBMISSION OF THE OFFERING PLAN TO THE DEPARTMENT OF LAW. MARKET-RATE TENANTS SHOULD REFER TO THE OFFERING PLAN FOR FURTHER INFORMATION. THIS ADVERTISEMENT IS MADE PURSUANT TO COOPERATIVE POLICY STATEMENT #11, ISSUED BY THE NEW YORK STATE DEPARTMENT OF LAW. FILE NUMBER CP22-00034. PROPERTY: 450 WASHINGTON STREET, NEW YORK, NY 10013. SPONSOR: RREF II 34 DESBROSSES OWNER, LLC C/O THE RELATED COMPANIES, 30 HUDSON YARDS, NY, NY 10001.

ALL ARTIST'S RENDERINGS ARE FOR REPRESENTATION PURPOSES ONLY AND SUBJECT TO VARIANCES.

If the offering plan is accepted for filing by the New York State Department of Law, the sponsor will offer cooperative apartments to purchasers rather than condominium units. The sponsor's ownership interest in the land underlying the cooperative will expire in 2105; similarly, if the sponsor transfers any apartments to purchasers, such purchasers' ownership interest in the land underlying the cooperative also will expire in 2105. This non-conventional ownership structure may have a negative impact on the value of apartments in this cooperative; accordingly, the Attorney General strongly encourages prospective purchasers to consult with their attorney(s) regarding the consequences of purchasing an apartment in this cooperative.


View Gallery


View Gallery